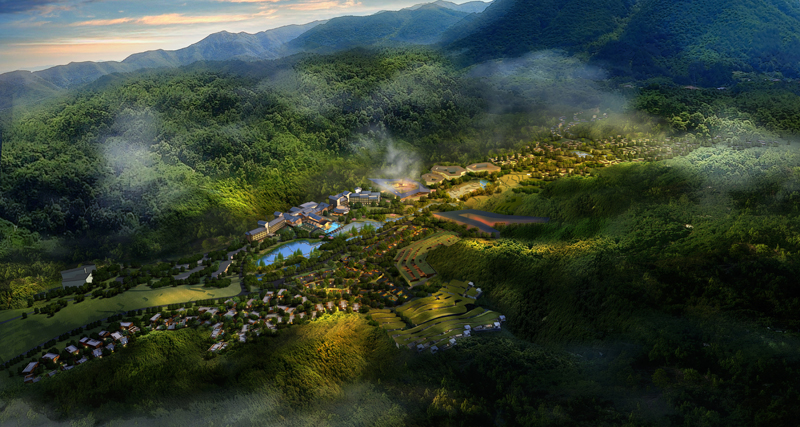 WUYEDONGFANG -YANG SHAN INTERNATIONAL HOT SPRING MEDITATION RESORT SPA CENTER
Project address: Yi Chun, Jiangxi province
Total area: 553000 ㎡(830 mu)
Construction area: 350000 ㎡(525 mu)
Landscape area: 243000 ㎡(365 mu)
Total building: 172000 ㎡
Gross plot ratio: 0.5
Project progress: construct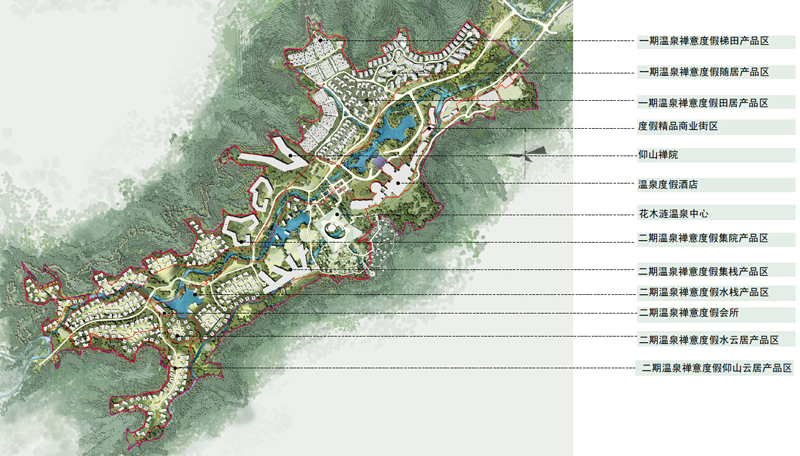 Generally, it is a resort experience project. Base on deep local Zen culture, abundant spring resources, therefore, meditation and spring are main support conditions. Through the investigation of Zen, we have concluded that it is aiming at finding one's true self, and presents the original mind. Experience and perceive time is the first step, and the intention of design is to purify space for time to be perceived.
About the relationship of human and nature, "unity of heaven and man" and "harmony organic" are always used to describe the ideal relationship .while, we really don't know what harmony and organic are. Through this project, we start to realize these hollow description are blinding us to get know the real relationship of human and nature.
The basic relationship of human and nature should base on the usability of nature not the visibility. Therefore,We weaken the visibility of space, at the same time, strengthen the touch of space. In this case, human consciousness will open, and the nature will extend for the existence of human. This is real harmony when human and nature extend and tangle with each other.
Hot spring hotel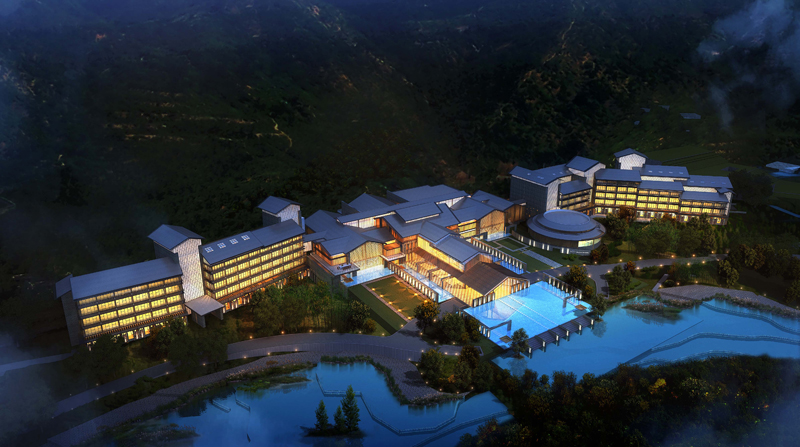 hotspring center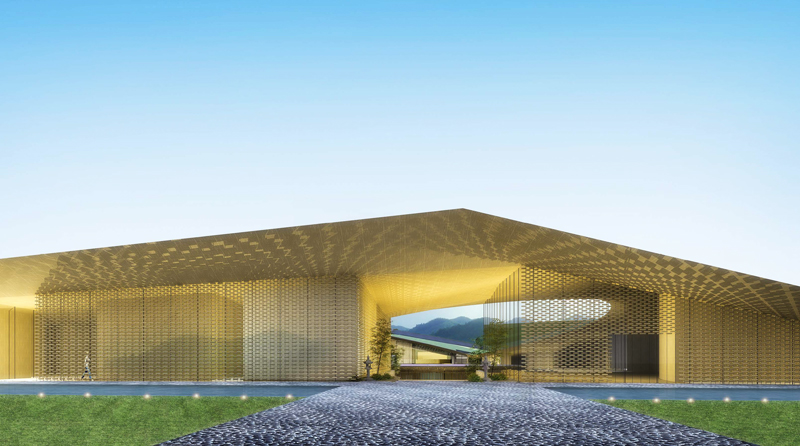 YangShan meditation garden
Architect: Kengo Kuma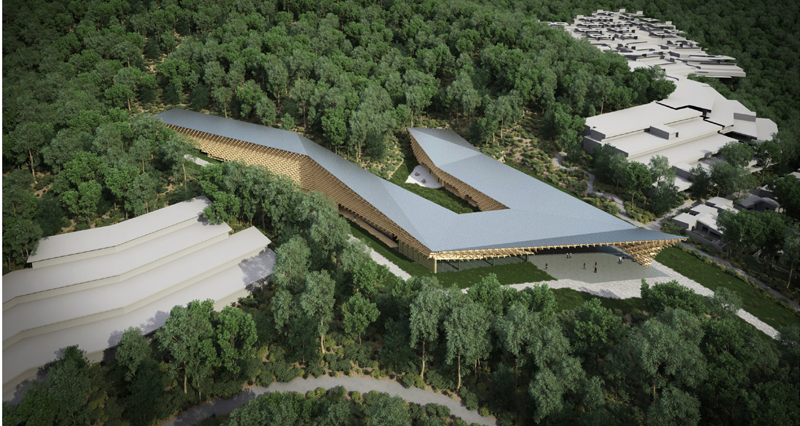 Tian ju villa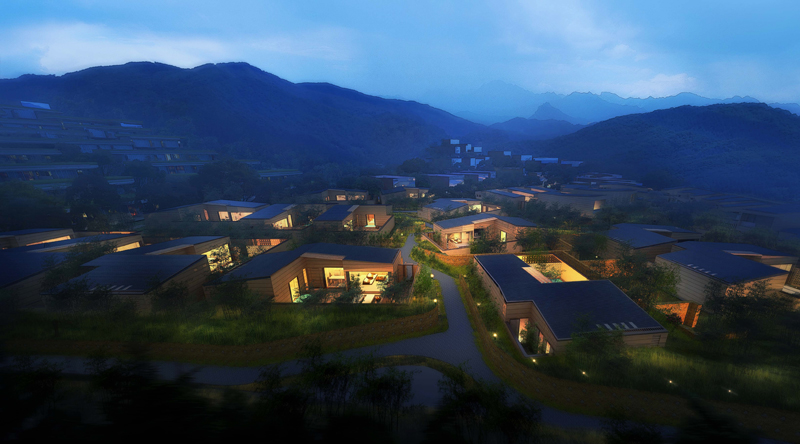 Terraces villa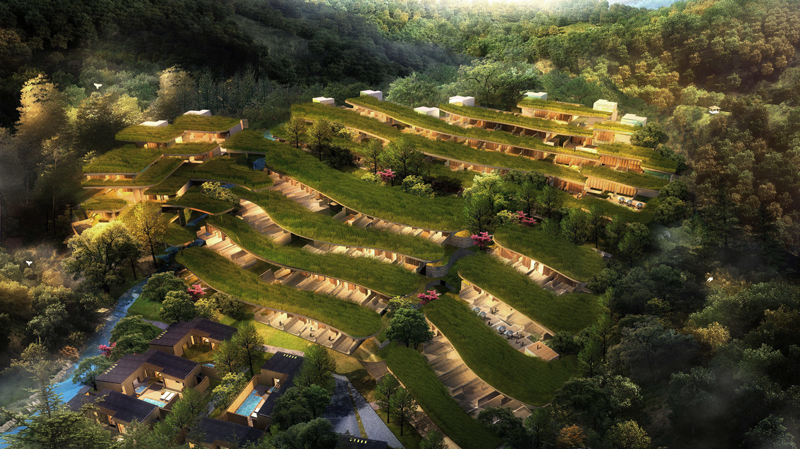 Suiju villa